Details

Written by

Super User

Category: meet
Hits: 747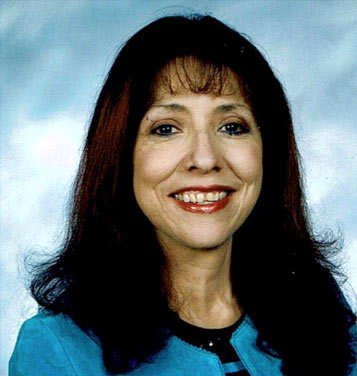 Meet the Board:
Leah Helen Gallardo Switzer has been working in the field of public relations for nearly 30 years. She began her career working as communications director for the Los Angeles Metropolitan Area of United Way and supervised a public relations campaign that helped raise $27 million for United Way.  Eventually, she started her  public relations consulting firm.  Some of her clients included: Nestle, YWCA of Greater Los Angeles and Big Sisters of Los Angeles.  She was part of the team that won a national award from Big Sisters/ Big Brothers of America for their Big Sister/Big Brother Month campaign.  The Big Sister PSA that she wrote, produced and directed appeared on four major television stations.  Before returning to consulting work, she worked as director of the Cal-Pac Media Center that serves 380 churches.  She won national awards for her news webcast  "United Methodists Making a Difference" and wrote articles for various publications including the National Religious Reporter. 
She co-founded the Cal-Pac Abolition Task Force that seeks to educate churches and the community about human trafficking.  She is also a member of the FIAT (Faith Initiative Against Human Trafficking), a group of churches of different denominations who fight human trafficking in the Los Angeles area.  Also, she is a member of the advancement committee of the Verdugo Hills Boy Scout Council.  She serves as the assistant pastor for the English-Language Group at Van Nuys First United Methodist Church.
Mrs. Switzer has always had a special heart for the community college student since she has a community college credential in anthropology and did her student teaching at East Los Angeles College. She also was a part-time instructor at Ventura College.
She received her BA and MA in Anthropology from CSULA and an MA. in Journalism from USC.  She also has an MA in Theology from Fuller Seminary.
Details

Written by

Super User

Category: meet
Hits: 933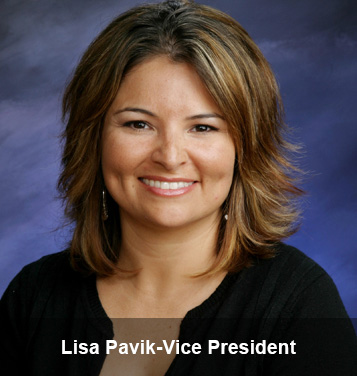 Meet the Board:
Lisa Pavik graduated from the University of California, Santa Barbara, with a BA in Sociology. She received her Master of Science in Counseling and Educational Leadership from California State University, Los Angeles. As the first individual in her family to earn a master's degree, Lisa has paved the way for future generations to make education a priority in their lives. As a professional counselor for 10 years, Lisa has worked with underrepresented students both in the high school and college settings. She has extensive experience working special populations such as: re-entry students, foster youth, low-income students receiving Federal and State financial aid, International students and immigrant student populations seeking to improve their ability to learn English.
As the Director of Noncredit Enrollment Services at College of the Canyons for the past 3 years, Lisa has established a department that provides support for students in the Continuing Education/Noncredit program studying English as a Second Language, basic computer skills, construction, GED preparation, arithmetic and citizenship. Lisa's dedication to serving the Latino population of the Santa Clarita Valley is evident in the effective approach she and her Student Services team apply daily to the application, assessment, counseling, and career services offered to students. Lisa continues to support the Santa Clarita community as the leader of a growing program that believes that every individual deserves the opportunity to receive quality education and training, regardless of financial means, personal challenges or country of origin.
As a product of the community college system, and one of the newest members of the SAI board, Lisa is excited to support the extension of scholarship opportunities to more programs within the community college system.
Details

Written by

Super User

Category: meet
Hits: 698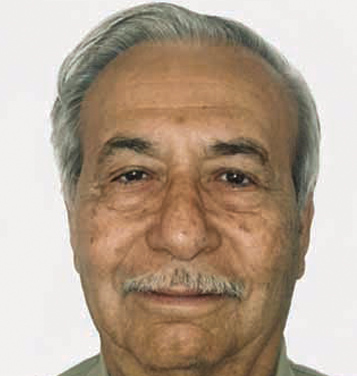 Meet the Board:
Retired from the aerospace industry, after 35 years, as a Software Engineer. While employed at Jet Propulsion Laboratory, in Pasadena and Lockheed Martin "Skunks Works", in Burbank and Palmdale, he concentrated in software engineering, which include computer programming, software design, software test and management. Two of the most significant projects that he contributed to, were the 1976 Viking Mars Landers and in the 1980s, the development of first U. S. operational stealth fighter, the F117.
Bob graduated from San Fernando Valley State College in 1972 with a B.A. in Mathematics and from USC in 1972 with a M.S. in Computer Science. He was honorably discharged from the U.S. Navy in 1969 with rank of Lieutenant.
At almost 15 years since his retirement, Bob has been involved volunteering his time to coaching youth, reading to children and serving the CalPac United Methodist Church at the local church and Conference level. He is presently the co-Lay Leader of the First United Methodist Church in San Fernando. He is, also, currently the Corporate Secretary, Historian and the longest serving member of the Spanish American Institute Board of Directors. He has been married to Juanita for over 50 years, has two children and two grandchildren. His pastime passion is playing basketball, and he will retire when he no longer hears "someone cover Bob".
Details

Written by

Super User

Category: meet
Hits: 633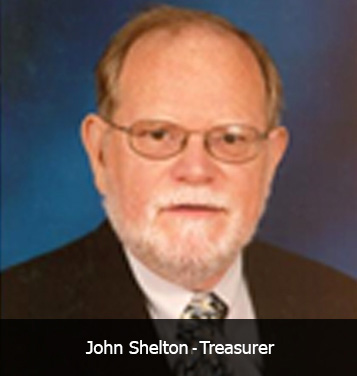 Meet the Board:
I was born and raised the in San Fernando Valley. My BS is in Mathematics from Fresno State College in 1971. I have a Master's Degree in System Architecting and Engineering from USC. My wife and I have been married for 40 years. We have a twenty-seven year old son.
I am private pilot with an instrument rating. I've flown my airplane in 11 different countries, south of the Equator and fifty miles south of the Arctic Circle.
I started my real estate portfolio in October of 1976 when my family and I brought a 21 unit building in Burbank. It was the first piece of real estate I ever owned. Shortly after purchase, my wife, Netta, and I moved into the building as managers.
From January 1978 until June of 2006, I was employed in the famed Lockheed Martin Skunk Works. The motto of the Skunk Works was Quick, Quiet and On Time. I started as a Software engineer for the F-117 Stealth bomber, the Nighthawk. I told my wife that I made pickles. I would learn later that I was the architect for the avionics.
Details

Written by

Super User

Category: meet
Hits: 670