Details

Written by

Super User

Category: meet
Hits: 2765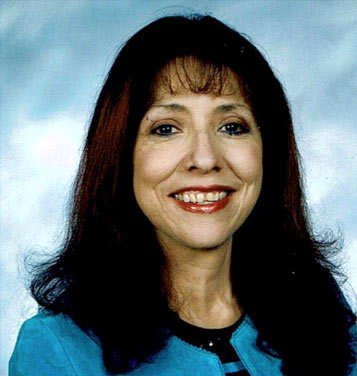 Meet the Board:
Leah Helen Gallardo Switzer has been working in the field of public relations for nearly 30 years. She began her career working as communications director for the Los Angeles Metropolitan Area of United Way and supervised a public relations campaign that helped raise $27 million for United Way.  Eventually, she started her  public relations consulting firm.  Some of her clients included: Nestle, YWCA of Greater Los Angeles and Big Sisters of Los Angeles.  She was part of the team that won a national award from Big Sisters/ Big Brothers of America for their Big Sister/Big Brother Month campaign.  The Big Sister PSA that she wrote, produced and directed appeared on four major television stations.  Before returning to consulting work, she worked as director of the Cal-Pac Media Center that serves 380 churches.  She won national awards for her news webcast  "United Methodists Making a Difference" and wrote articles for various publications including the National Religious Reporter. 
She co-founded the Cal-Pac Abolition Task Force that seeks to educate churches and the community about human trafficking.  She is also a member of the FIAT (Faith Initiative Against Human Trafficking), a group of churches of different denominations who fight human trafficking in the Los Angeles area.  Also, she is a member of the advancement committee of the Verdugo Hills Boy Scout Council.  She serves as the assistant pastor for the English-Language Group at Van Nuys First United Methodist Church.
Mrs. Switzer has always had a special heart for the community college student since she has a community college credential in anthropology and did her student teaching at East Los Angeles College. She also was a part-time instructor at Ventura College.
She received her BA and MA in Anthropology from CSULA and an MA. in Journalism from USC.  She also has an MA in Theology from Fuller Seminary.
Details

Written by

Super User

Category: meet
Hits: 3132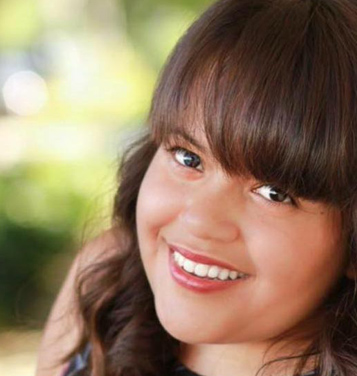 Meet the Board:
Leslie Lopez , newly elected Vice President of  the SAI Board of Directors, and former recipient of the 2019 SAI Scholarship, has also served    as Music Director of First United Methodist Church of San Fernado. 
Leslie is a student at the University of California Irvine, studying Vocal Performance and looking to get her Bachelors of Music. Her music career began in 2015 when she had unexpected health issues that kept her from further following her dreams of becoming a doctor.  Music has given her opportunities she would have never dreamt of. This past summer Leslie was selected to participate in the Barcelona Festival of Song where she sang art songs in Catalan, Spanish, and Portuguese. She has performed at CBS Studios for the Cancer Walk Relay for Life, has sung under the baton of Maestro James Conlon at LA Opera and currently serves on the LA Opera College Advisory Committee where she works closely with the staff to make opera more accessible to college students.  These experiences have helped her gain tools and knowledge about program management, fundraising, and networking. She is the founder and creator of the SAI Annual Music Benefit Concert which invites music students to showcase their talents to raise funds for future SAI Recipients and their scholarships. Leslie is looking forward to serving as Vice-President, as a fellow student, she is motivated to help others Reach for the Stars. She'd like to give a very warm thank you to Bob Arvizu and President Leah Switzer who found her at a SAI Christmas Fundraiser event that connected her to the SAI Board.
Details

Written by

Super User

Category: meet
Hits: 2746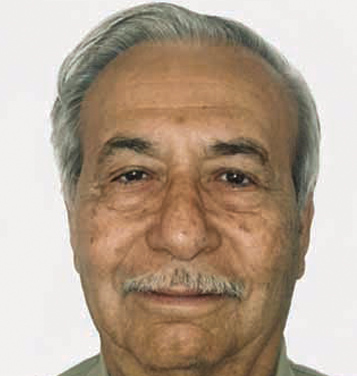 Meet the Board:
Retired from the aerospace industry, after 35 years, as a Software Engineer. While employed at Jet Propulsion Laboratory, in Pasadena and Lockheed Martin "Skunks Works", in Burbank and Palmdale, he concentrated in software engineering, which include computer programming, software design, software test and management. Two of the most significant projects that he contributed to, were the 1976 Viking Mars Landers and in the 1980s, the development of first U. S. operational stealth fighter, the F117.
Bob graduated from San Fernando Valley State College in 1972 with a B.A. in Mathematics and from USC in 1972 with a M.S. in Computer Science. He was honorably discharged from the U.S. Navy in 1969 with rank of Lieutenant.
At almost 15 years since his retirement, Bob has been involved volunteering his time to coaching youth, reading to children and serving the CalPac United Methodist Church at the local church and Conference level. He is presently the co-Lay Leader of the First United Methodist Church in San Fernando. He is, also, currently the Corporate Secretary, Historian and the longest serving member of the Spanish American Institute Board of Directors. He has been married to Juanita for over 50 years, has two children and two grandchildren. His pastime passion is playing basketball, and he will retire when he no longer hears "someone cover Bob".
Details

Written by

Super User

Category: meet
Hits: 2545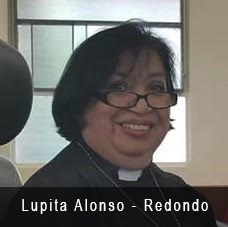 Meet the Board:
Rev. MG "Lupita" Alonso is a bi-cultural, 2 nd generation, Mexican-American pastor who comes from a humble immigrant family. Her grandfather and great-grandfather came to the United States from "Santa Rosalia" in the early twenties, to work as miners for a Copper Mine Company in San Francisco. After a mine accident, they both became field workers in the agricultural fields of Imperial Valley. Her Mother was born in El Centro, California and was raised by her grandfather after her mother- pastor's grandmother- died giving birth due to lung disease complications. Pastor Lupita was born in Mexico, but was naturalized US Citizen. Due to an accident at birth she grew up as a patient at the Shriners Hospital in Los Angeles from 3 months old until she was sixteen years old.She learned Spanish at age 5 and completed her studies on both sides of the border and became fluent in both languages -English & Spanish, at very early age.She holds an MDiv degree from Claremont School of Theology (2005), studies in Special Education from San Diego State University, and a Masters equivalency in School Planning and Administration from Universidad Autonoma de Baja California. She also holds a Radio-TV producer credential for Public Radio and has gone through 'clown school' [she is known as "WHEELS' within her clown community]; she is a puppeteer and doll maker; a proficient Spanish and ESL teacher; and has studies in church planting and church revitalization. She has served as a rural teacher in Mexico, Special Education teacher (K-12) in Imperial Valley, and taught at Imperial Valley College, at CETYS- Mexicali, and at the UABC- Mexicali Campus. She has served as part of CHREM (Centro Hispano de Recursos y Educacion Ministerial), Hispanic Course of Studies at CST, the National Board of Justice For Our Neighbors, the CCORR (Conference Committee on Religion and Race); and currently is part of the CIE Emmaus Board, ONE STEP A LA VEZ Board in Fillmore, Cal-Pac Immigration Task Force; UM Association of Ministers with Disabilities, and the Disability Task Force at Cal-Pac Conference. She also currently serves as Secretary of the Santa Paula Ministerial Association, as the Chair of the North District Hispanic Committee; and is a member of the American Translators Association, and the Board of the Spanish American Institute. She is a wife and a mother, and an Elder in Full connection with CAL-PAC United Methodist Conference. Currently serves at Bardsdale UMC as a senior pastor. Pastor Lupita is a spiritual leader, dynamic, passionate about disability and faith issues, immigration, children, full inclusion and grace for all; and above all – truly in love with Christ.
Details

Written by

Super User

Category: meet
Hits: 2416