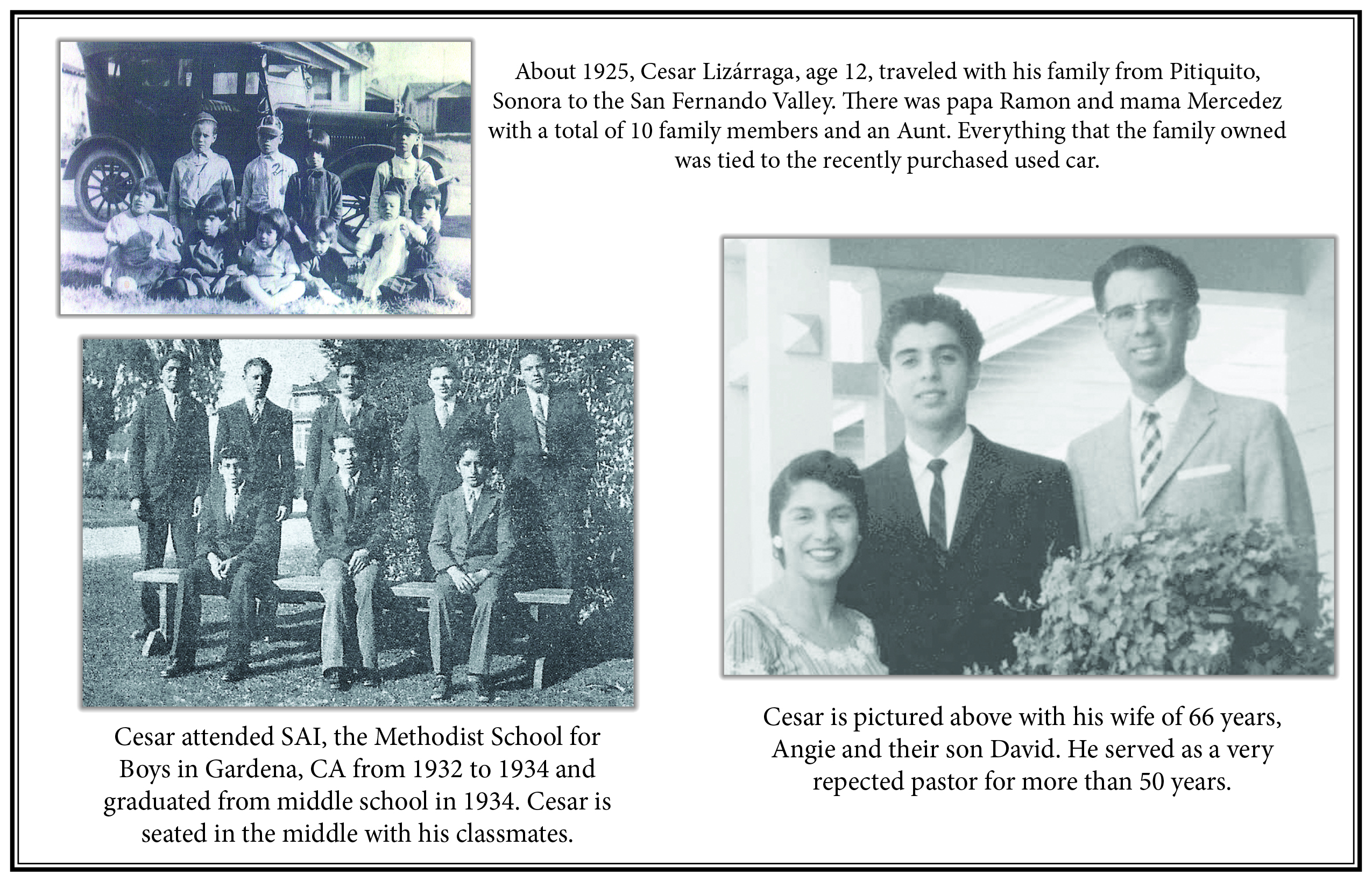 SAI and TELACU partnered in 2019, to create the SAI/TELACU Cesar Lizárraga Scholarship to honor an SAI Gardena Alumnus, Cesar Lizárraga, who attended SAI from 1932 to 1934. Recipients of the Cesar Lizárraga Scholarship will receive $2,000 ($1,000 from both SAI and TELACU Education Foundation).
Cesar, born in the small town of Pitiquito, Sonora, in northern Mexico on October 4, 1913. At the age of twelve, the family traveled north and arrived in the San Fernando Valley where the family found employment in the fields and orange groves. In 1932, with the help of their pastor, Rev. Ballesteros, Cesar obtained a two year scholarship to attend a Methodist Boys Bible School in Gardena, CA, more commonly known as the Spanish American Institute, Methodist School for Boys. Cesar graduated from middle school in 1934. Then went on to Lydia Patterson Institute in El Paso, Texas, Occidental College and was the first US citizen of Mexican descent to receive a degree in Theology from USC's Theological Seminary. Upon graduation in 1941, Cesar was ordained by the Methodist Conference. He served as a pastor for over 50 years and was married to Angie for 66 years. Cesar was a musician, choir director, composer, poet, comic, teacher, court interpreter and very talented as a community leader. Cesar was the first Latino to be honored by the City of San Gabriel as Citizen of the Year.
Cesar and Angie had a son David. David's company, TELACU, celebrates its 50 years as a pioneering institution committed to service, empowerment, advancement and self-sufficiency. For more than three decades, the TELACU Education Foundation has transformed educational outcomes for thousands of first-generation students from the under-resourced communities. TELACU serves by continually pioneering solutions that shatter barriers to higher education faced by Latino youth—the predominant segment of our nation's largest and fastest-growing demographic.