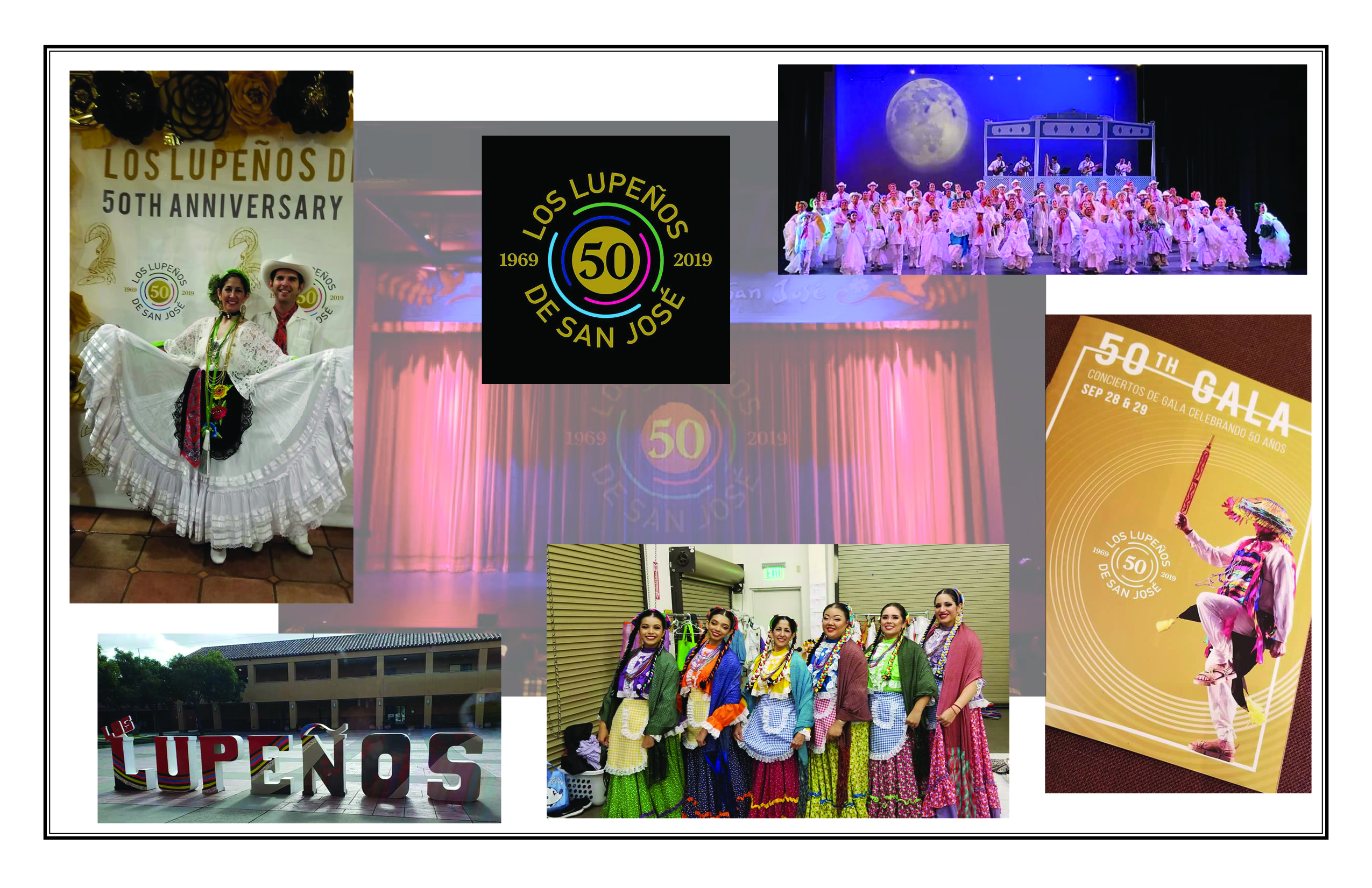 The Mercury News, September 29, 2019 article written by Randy Vasquez titled, "Folklórico Group: 'It's Not Just A Dance'" begins, "On a recent Wednesday, Angela Arvizu Szymusiak made the commute from her office at San Jose's Adobe Tower to a dance studio in Mexican Heritage Plaza on the city's east side. It's the same trek she's made three times a week for the last 10 years. By day, she works in leadership development for the software giant – but she has danced since her days at Stanford [she's been dancing since she was three years old], where she met the founders [Susan V. Cashion and Ramón Morones Ortiz] of Los Lupeños de San José, a Mexican folklórico company." Angela comments, "What I found on the dance floor is a way to connect to the culture in some really beautiful ways, through the music, through the costumes, through the dance. It lets me stay closer to my roots in a way that I'm proud of."
Los Lupeños completed their 50th Anniversary year with their annual gala held on September 28 and 29.  With a cast of over a hundred dancers, including the professional company, Juvenil group and Legacy group, the dances presented came from four regions:   Los Jalisciences (Jalisco), Los Neoleoneses (Nuevo Leon), Los Guanajuatenses (Guanajuato) and Los Veracruzanos (Veracruz).  Four live music groups accompanied the dancers.  Costumes were traditional, colorful and beautiful, and there were so many. The opening performance featured over a dozen dancers wearing a vibrant, beaded, and multicolored handmade hat that took 10 hours each to make. The crowds at both shows showed their pleasure and excitement during every single act.
Angela is a member of the SAI Board of Directors.  During Angela's more than a decade's long tenure as a director, she held the offices of President and Vice-President, but her leadership is not defined by the office she holds. Her leadership and contribution far exceed of what is expected of a committed board member. She generously gives her precious time with constant enthusiasm, generous donations, profound wisdom, communication skills and expertise (both in media and voice), diligent vision and an occasional gentle scolding. The SAI board is grateful to Angela's significant influence in fulfilling its governance over the young Latinx population of Southern California as they pursue their future endeavors.