Details

Written by

Super User

Category: news article
Hits: 210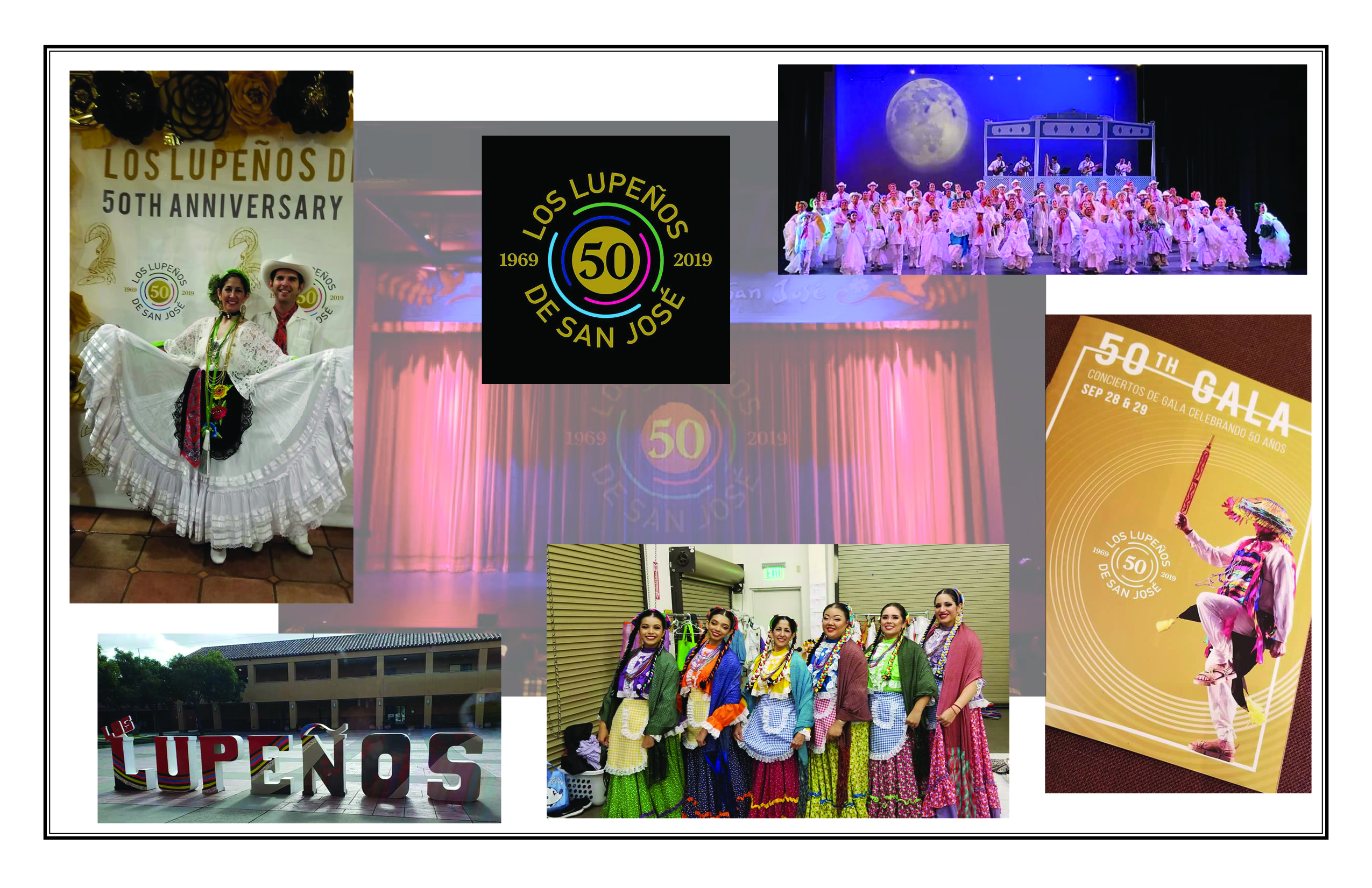 The Mercury News, September 29, 2019 article written by Randy Vasquez titled, "Folklórico Group: 'It's Not Just A Dance'" begins, "On a recent Wednesday, Angela Arvizu Szymusiak made the commute from her office at San Jose's Adobe Tower to a dance studio in Mexican Heritage Plaza on the city's east side. It's the same trek she's made three times a week for the last 10 years. By day, she works in leadership development for the software giant – but she has danced since her days at Stanford [she's been dancing since she was three years old], where she met the founders [Susan V. Cashion and Ramón Morones Ortiz] of Los Lupeños de San José, a Mexican folklórico company." Angela comments, "What I found on the dance floor is a way to connect to the culture in some really beautiful ways, through the music, through the costumes, through the dance. It lets me stay closer to my roots in a way that I'm proud of."
Los Lupeños completed their 50th Anniversary year with their annual gala held on September 28 and 29.  With a cast of over a hundred dancers, including the professional company, Juvenil group and Legacy group, the dances presented came from four regions:   Los Jalisciences (Jalisco), Los Neoleoneses (Nuevo Leon), Los Guanajuatenses (Guanajuato) and Los Veracruzanos (Veracruz).  Four live music groups accompanied the dancers.  Costumes were traditional, colorful and beautiful, and there were so many. The opening performance featured over a dozen dancers wearing a vibrant, beaded, and multicolored handmade hat that took 10 hours each to make. The crowds at both shows showed their pleasure and excitement during every single act.
Angela is a member of the SAI Board of Directors.  During Angela's more than a decade's long tenure as a director, she held the offices of President and Vice-President, but her leadership is not defined by the office she holds. Her leadership and contribution far exceed of what is expected of a committed board member. She generously gives her precious time with constant enthusiasm, generous donations, profound wisdom, communication skills and expertise (both in media and voice), diligent vision and an occasional gentle scolding. The SAI board is grateful to Angela's significant influence in fulfilling its governance over the young Latinx population of Southern California as they pursue their future endeavors.
Details

Written by

Super User

Category: news article
Hits: 250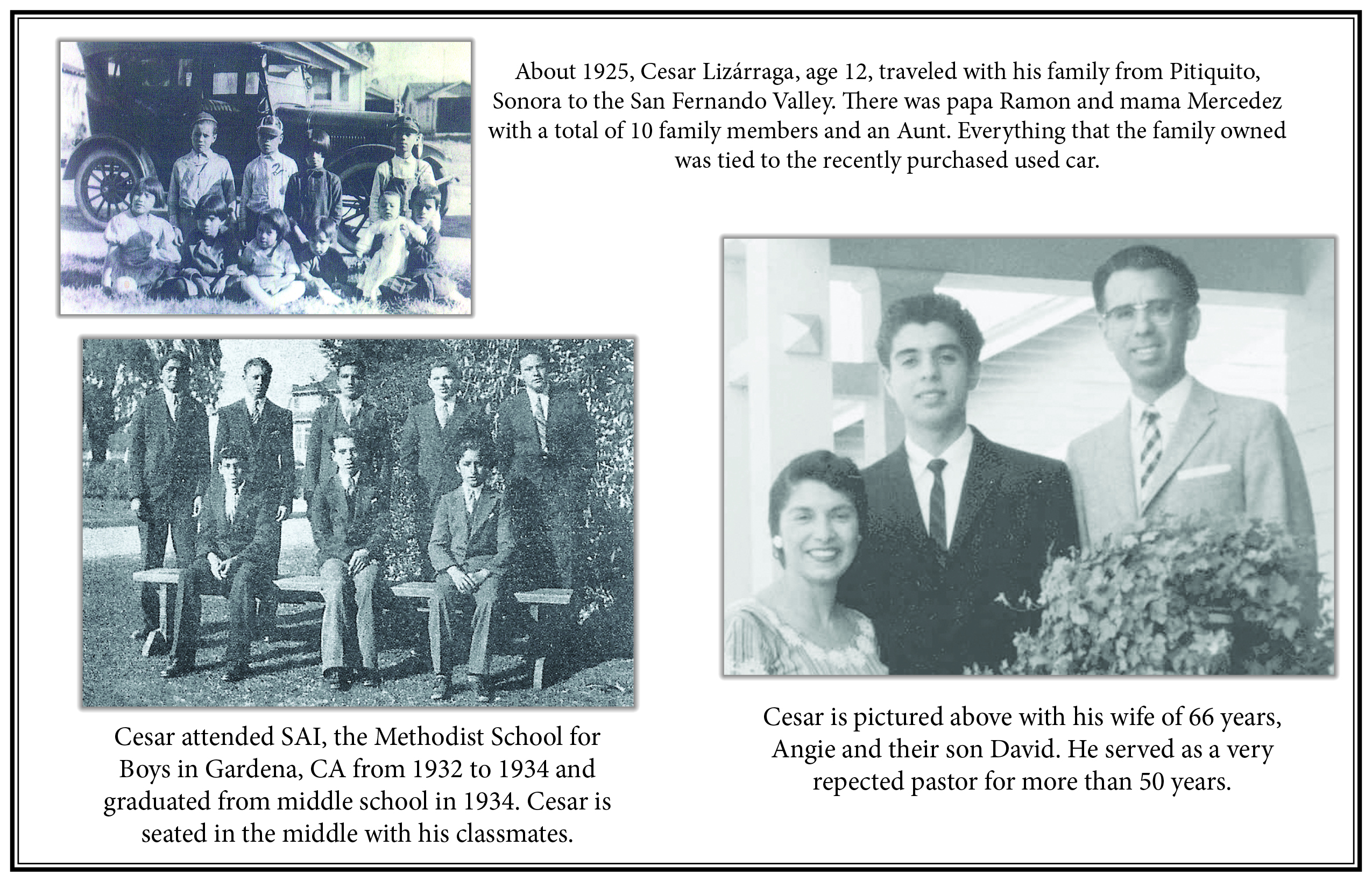 SAI and TELACU partnered in 2019, to create the SAI/TELACU Cesar Lizárraga Scholarship to honor an SAI Gardena Alumnus, Cesar Lizárraga, who attended SAI from 1932 to 1934. Recipients of the Cesar Lizárraga Scholarship will receive $2,000 ($1,000 from both SAI and TELACU Education Foundation).
Cesar, born in the small town of Pitiquito, Sonora, in northern Mexico on October 4, 1913. At the age of twelve, the family traveled north and arrived in the San Fernando Valley where the family found employment in the fields and orange groves. In 1932, with the help of their pastor, Rev. Ballesteros, Cesar obtained a two year scholarship to attend a Methodist Boys Bible School in Gardena, CA, more commonly known as the Spanish American Institute, Methodist School for Boys. Cesar graduated from middle school in 1934. Then went on to Lydia Patterson Institute in El Paso, Texas, Occidental College and was the first US citizen of Mexican descent to receive a degree in Theology from USC's Theological Seminary. Upon graduation in 1941, Cesar was ordained by the Methodist Conference. He served as a pastor for over 50 years and was married to Angie for 66 years. Cesar was a musician, choir director, composer, poet, comic, teacher, court interpreter and very talented as a community leader. Cesar was the first Latino to be honored by the City of San Gabriel as Citizen of the Year.
Cesar and Angie had a son David. David's company, TELACU, celebrates its 50 years as a pioneering institution committed to service, empowerment, advancement and self-sufficiency. For more than three decades, the TELACU Education Foundation has transformed educational outcomes for thousands of first-generation students from the under-resourced communities. TELACU serves by continually pioneering solutions that shatter barriers to higher education faced by Latino youth—the predominant segment of our nation's largest and fastest-growing demographic.
Details

Written by

Super User

Category: news article
Hits: 197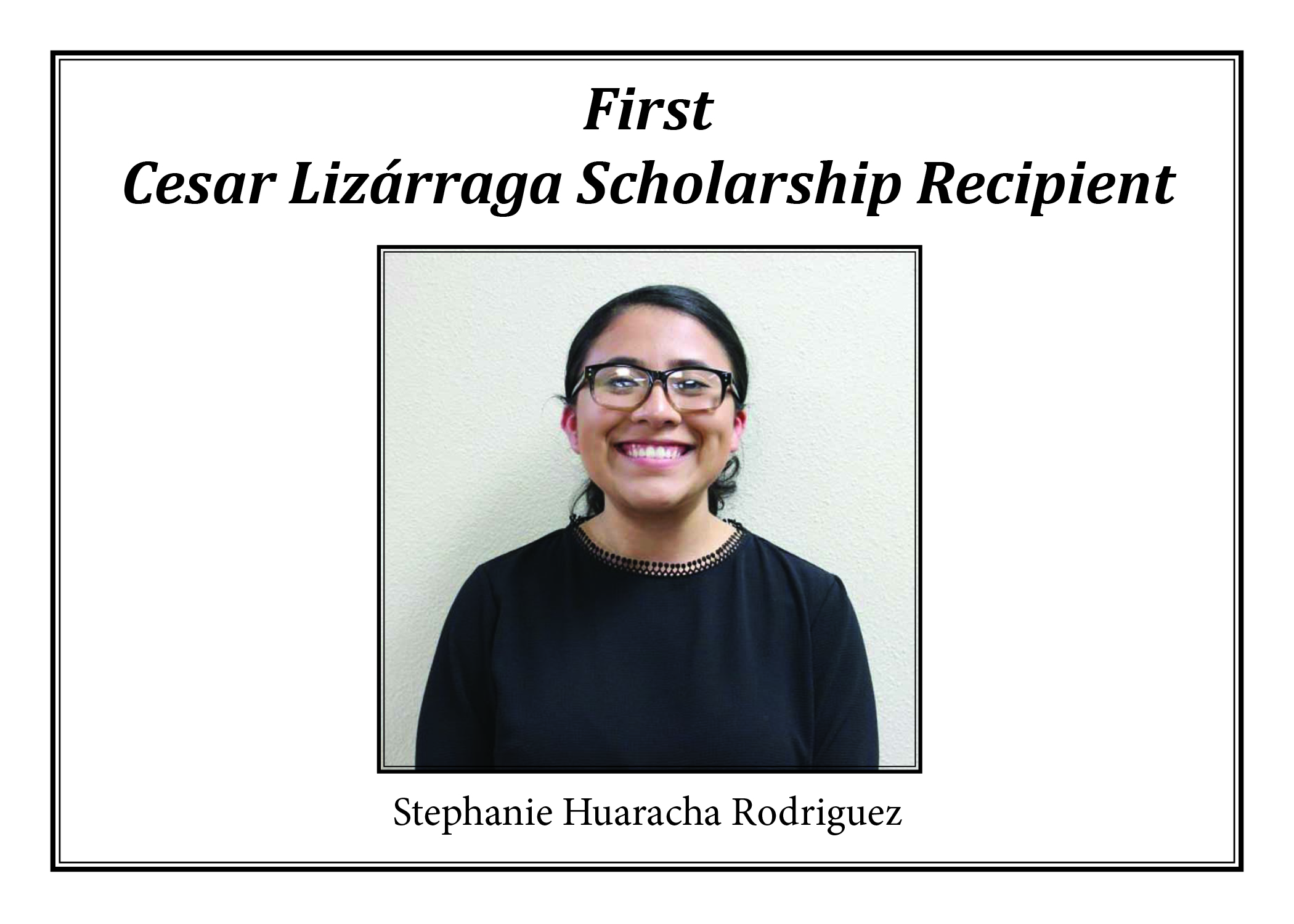 Stephanie was chosen from the community of TELACU Education Foundation scholars. She is presently a senior at Azusa Pacific University majoring in Social Work with a minor in Spanish. While maintaining 3.46 GPA, Stephanie actively involves herself in APU Campus tasks and activities: Resident Advisor, Chapel Monitor, Alpha Leader, Board Member and LEAD Member, Latin American Student Association (LASA) and is a Middle School Mentor, Cougar Pal. Other experiences includes Daycare Assistant, Patricia's Daycare and Volunteer at Homeless Connect.
As the daughter of Mexican immigrates, she faced many challenges. The most difficult occurred when she entered public school and didn't understand the language.  This made learning extremely difficult. She did not receive the help she needed from the teachers. Not until one teacher showed her the power to believe in herself and that teacher truly took the time to understand her needs as an ESL (English as a Second Language) student.
 "In the fall of 2019, I will begin my senior year at Azusa Pacific University. Thanks to the consistent support of my parents and the help that I have received on my journey, I have the opportunity to fulfill my dreams. Looking back at my experiences from elementary school to where I am today, I can proudly say that I have been empowered and continue to be driven to reach my goal to support the people in my community. I dream of serving my community by becoming a social worker to help disadvantaged individuals with mental and physical disabilities."