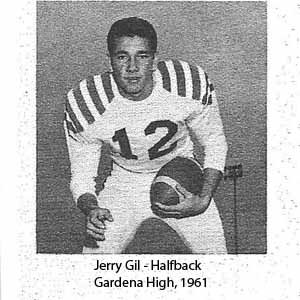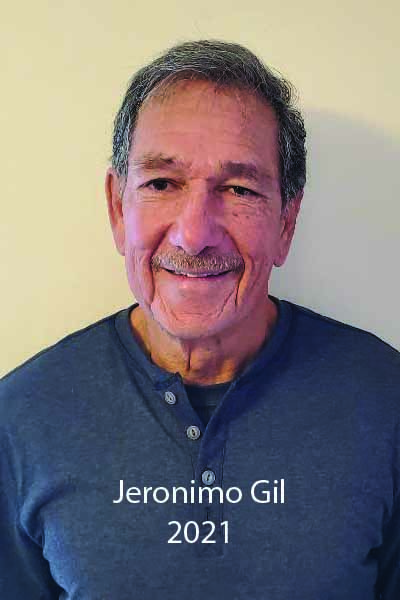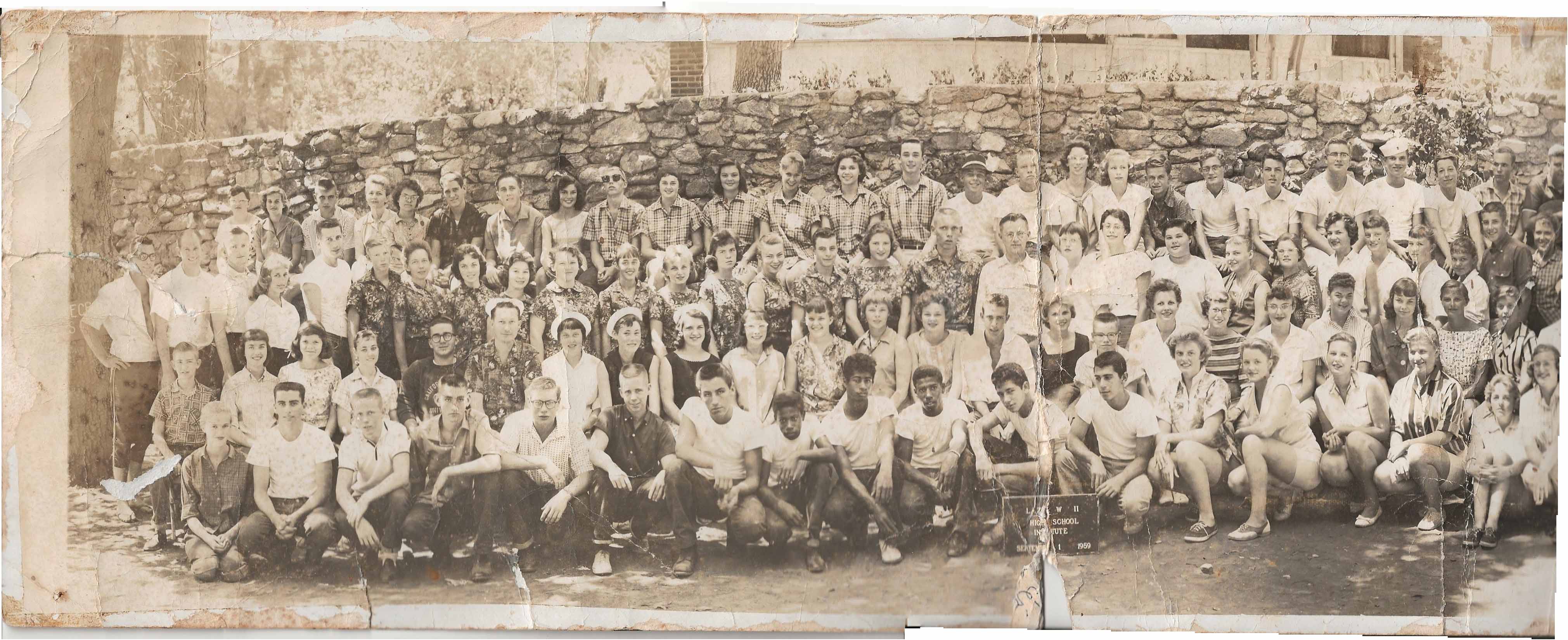 SAI Methodist School for Boys student Jeronimo (Jerry) Gil fondly reflects on fond memories (1956-1964)
Jeronimo (Jerry) Gil attended the SAI Methodist School for Boys in Garden, CA from 1956 to 1964. His recollection at SAI brings him many wonderful memories and emotional remembrances of so many supportive persons: Dr. Silverton, Mr. Howe and coach Sidney Shue. Jeronimo played football, basketball and baseball at SAI and eventually played football in college.
One special week of Jeronimo's was captured in the group photo at the Lazy W Camp, dated September 1, 1959. He attended UMC camp with five other SAI students. Jeronimo is immediately behind the sign. Four persons to the left are Juan Sauceda (59-60), Joe Welch (57-62), Barry Starr Bryant (57-59), James Welch (57-60). Then to the right of Jeronimo is Raul Moreno (56-62).
Jeronimo joined the Air Force after attending San Diego State College, then worked for Western airlines from 1969 to 1987 as an airplane mechanic. After Delta bought Western, he worked for Delta until retiring in 1997. He accepted a position at the Federal Aviation Administration as an Aviation Safety Inspector. He was named FAA Inspector of the Year in 2002. Then after 22 years at FAA and traveling all over the world, he retired in December 2018 at age 75.
His sister Raquel Gil attended Francis de Paul 1956 to 1953.
Jeronimo credits his eight-year term at SAI for positively affecting his whole life.
Included are photos of Jeronimo at Gardena High, a recent photo, and Lazy W Camp.